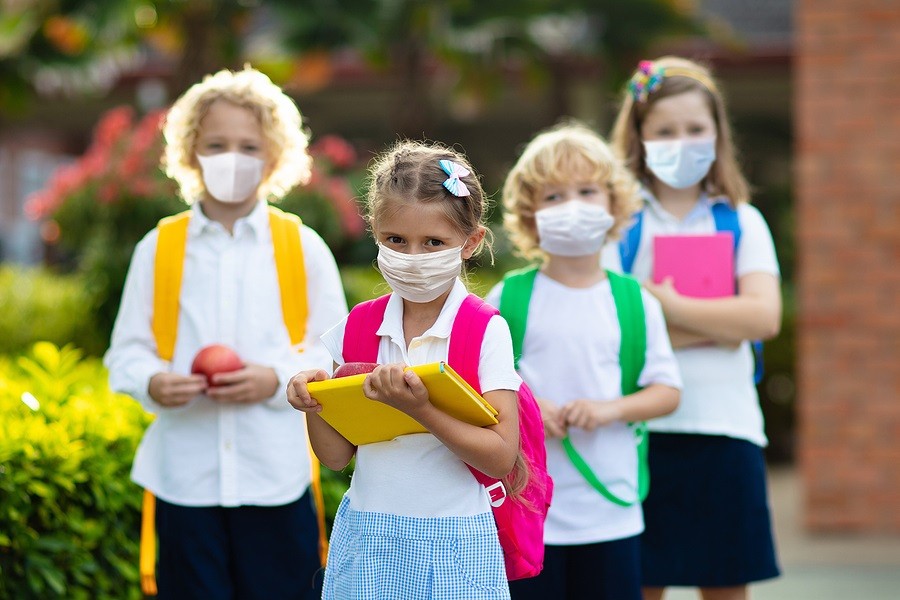 Yesterday, the Oregon Department of Education released updated guidance regarding wearing masks in school. As your local public health authority, we know that vaccination, mask-wearing, social distancing and frequent hand-washing help reduce the spread of the virus which causes COVID-19. Most children in schools are not vaccinated against COVID-19, so we encourage parents and schools to ensure children are maintaining safety measures, particularly as we are currently seeing new high numbers of infections across Oregon.
The guidance from ODE and the Oregon Health Authority outline the situations in which individuals in schools will not be required to wear a mask. These situations include:
Sleeping
Actively eating or drinking
Engaged in an activity that makes wearing a mask, face covering or face shield not feasible, such as when actively swimming
In a private individual workspace, meaning an indoor space within a public or private workplace used for work by one individual at a time that is enclosed on all sides with walls from floor to ceiling, and with a closed door
Must remove the mask, face covering or face shield briefly because the individual's identity needs to be confirmed by visual comparison
Practicing or playing a competitive sport at any level
Performing, including but not limited to playing music (an instrument which requires using the mouth), delivering a speech to an audience, and theater
Engaged in a sport during physical education class such as swimming, other water sports, or a sport where wearing a mask could be a strangulation hazard, such as gymnastics or wrestling
Alone in a private office enclosed by walls on all sides with a door that is closed
Under the age of 5 (unless the individual is riding a school bus, in which case all individuals over age 2 will be required to wear a face covering)
In preschool or early learning environments, individuals under age 2 are not required to wear face coverings.
The Oregon Health Authority will review the situation monthly, with the goal of returning to local decision-making.
Source: https://www.oregon.gov/ode/students-and-family/healthsafety/Documents/Schools%20and%20COVID-19%20FAQ.pdf?utm_medium=email&utm_source=govdelivery