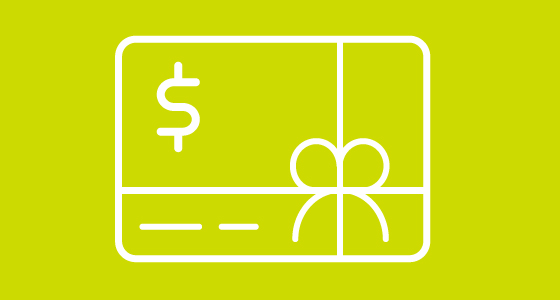 Starting Oct. 1, 2021, the first 200 EOCCO members to receive their first COVID-19 vaccine dose and fill out our online form will receive a $200 Amazon gift card. EOCCO is for people enrolled in the Oregon Health Plan (Medicaid) who live in the eastern Oregon counties EOCCO serves, including Malheur county.
Your first vaccine dose must be received on or after Oct. 1 2021 in order to be eligible for the gift card.
You can make the choice to keep yourself and those around you safe by getting the shot.
Here's what you need to do:
Call your doctor or visit the Get Vaccinated Oregon website to find a vaccine site near you or visit the MCHD vaccine list of providers here.
Let us know when you've received your first COVID-19 vaccine dose by filling out the form linked below. You can also call us at 888-788-9821 (TTY users, call 711) to give this information.
Wait for an email from EOCCO confirming that you can receive a gift card.
Look for your Amazon gift card in the mail or in your email inbox.
More information about the vaccine and how many gift cards are left can be found here. EOCCO encourages all members to get their second dose if they received the Pfizer or Moderna vaccine.
Please keep in mind that by clicking the link below, you will be directed to a third-party website (Constant Contact) to complete the online form. Certain pieces of protected health information (PHI) will be requested to complete the form. Constant Contact may keep the data you submit to complete the form. You can view Constant Contact's Privacy Policy here. 
Information entered into this form will be shared with EOCCO. You can view EOCCO's privacy policy here. If you prefer to share this information directly with EOCCO, please call Customer Service at 1-888-788-9821 to complete the form over the phone.
By clicking the link below and/or completing the online form, you acknowledge that you have read and consent to the privacy policies listed above.

Complete the COVID-19 Vaccine Incentive online form here: https://lp.constantcontactpages.com/sv/hI7mes8
Enlace al formulario del programa de incentivos para la vacuna contra COVID-19: https://lp.constantcontactpages.com/sv/VbKe4LI